Cast of Characters
Josh BAT-MAN
He"s quite eccentric and outspoken.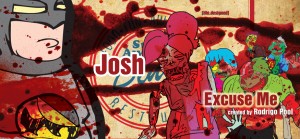 Ms. DEE
Owner of the Diner, She"s been around long enough to not take crap from anyone and always be on charge.
JONATHAN
Methodical man, soft spoken and a bit shy.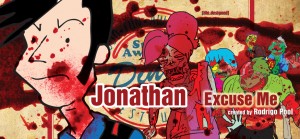 Kevin
Male (fuck Kevin)
BLIND CORP:
Head of Research
He was having an affair with two interns in Blind Corp. before he decided to break up with his long time partner and research annalist.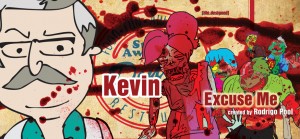 SUSAN
BLIND CORP.
Senior Research Analyst.
Susan C. Boyle, 35 is head research analyst of the Science and Development dept. in Blind Corp. Located in the  beautiful little town of Sea Hawk bay. Town's history is classified but the record shows her enrollment into Blind Corp. is fairly new. So new in fact, that there are some who speculate her speedy rank ascension is the product of careless decision making, made by the Senior Research Analyst Kevin Malone. Head Research Assistant to the Senior Research Analyst Matt Lemons said "she fucked her way to that position haha no pun intended… Say I think… Hold on… Ssshh… Shhh… Shut up damn it… I wanna… Hear, I wanna hear what's…. Yeah… Tha–… Yeah thats exactly…. No I don't think is the uh… No nono… It's the uh.. It's the… The fucking… Yeah! That's it!… Isn't it?."
Sorry, I never really learned when it's a good point to end a quote. Susan mentally feels she has reached through extensive work, and all those years of studying devotionally, her dream job. Emotionally she feels that her inequities and insecurities from her childhood keep hunting her till this day. Like when she was continually mocked and ridiculed by other children because of the fact that she can't see the color 8, or the number 4 when the font size is really tiny and it's been held from a window on the 108th floor of a building that is already on top of another building. Brian Sonbodeh a former classmate said "Susan? Uh… Susan… Susan from…wait… No thats… Who you taking about."
Well, that wasn't informative at all. I feel that I might have actually un-learned stuff at this point… Now hold… I'm getting a fax right now… Oh it looks legit. Same source so I don't know how is it now suddenly legit.
Charlie "Huey" Reyes said "she was kind of unfortunate looking dude."
Susan feels that the staff members in her research team constantly judge her and suspects her, this is due to the relationship between her and the only other person above her. The only document avaible on her data  bank was an e-mail to a Carol Demas and a Carol Smisth from Senior Research Analyst Kevin Malone. In this letter he says "…she knows… going to brake it off today, call me…" on one the e-mail to Carole he said "thursday @ 9" and to Carole "meet me next thursday @ 9 too." Susan was last seen leaving with afro mentioned supervisor driving a company assigned vehicle.  She was last seen driving away from the Science and Development dept. in Blind Corp. Located in the  beautiful little town of Se– Actually… those facilities never existed.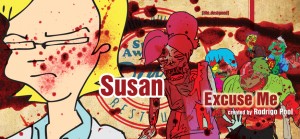 WAITRESS #1
Soft spoken, candid and sweet.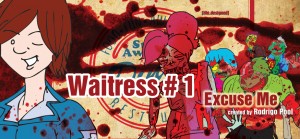 WAITRESS #2
Tough spoken, solid and bitter.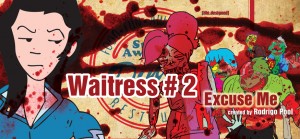 DYLAN
He's weird.
But he means (well.)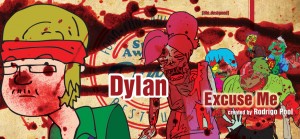 COOK
Outgoing and charming.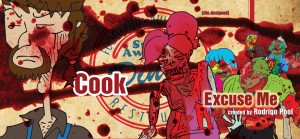 PRIVATE UTAH
Witty, and introvertive.
LIEUTENANT MILLER
Outgoing, pompous, arrogant, and a prick.
PRIVATE SHAW
Typical Jarhead.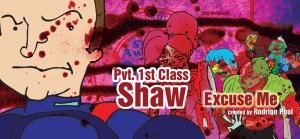 PRIVATE MOON
Mentally unstable, with reoccurring ticks and involuntary spasms.